Quite a few months ago, I started making a list of people I would choose to be if I wasn't myself. I found it while I was cleaning my bedroom over Christmas break and decided to finish if. I've been told that if I could see the struggles or challenges that others face, I'd choose my life over theirs in a heartbeat, and I believe that's true. However, this was a fun activity and it really got me thinking about the many blessings I have in my life that far outweigh the hardships. So, without further ado, here is my list:
1. Michael Schofield – Character from one of my very favorite shows, "Prison Break". He is incredibly smart and knows almost everything about everything, especially when it comes to chemistry and engineering. He is very driven and motivated and would do ANYTHING for his loved ones, including going to prison and running from the federal government for four years to clear his brothers' name.
2. Prince Rainier - Married Princess/Hollywood starlet, Grace Kelly and ruled one of the wealthiest and most beautiful costal kingdoms there has ever been.
3. Frank Martin – Character from "The Transporter" series. Makes gross amounts of money driving luxury cars and has an amazing ability to do crazy driving stunts without causing accidents—a skill that would serve me well!
Seal – Married to supermodel Heidi Klum. Need I say more? He is also an incredible vocalist who is adored by scores of people.
5. Walt Disney – Imagineer who put his amazing dreams into reality through hard work and dedication. He loved his job and was admired by close friends and strangers.
6. Matt Lauer – Has the best job in the world and a beautiful family. He travels to many exciting and exotic places including the Olympics. He has celebrity status but is left alone by the tabloids.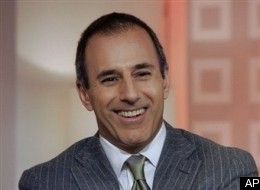 7. Heath Ledger – Admired in life and loved in death. He had the chance to play many powerful and diverse roles such as The Joker in "The Dark Knight" and Gabriel in "The Patriot".
8. Travis Pastrana – Gets to do what he loves for a (substantial) living and has the courage/stupidity to attempt dangerous and jaw-dropping stunts.
9. Johnny Depp – Recently named "Actor of the Decade" by The People's Choice Awards. He has entertained audiences as Jack Sparrow in the "Pirates of the Caribbean" series as well as many other award-winning roles.
10. Ryan Seacrest – Host of one of my favorite TV shows, "American Idol", and host of his own talk radio program. He is also an anchor for E! News and is wee-connected in Hollywood.
11. Christian Bale – Actor who is loved by many who has had the chance to portray Batman as well as star in "Newsies" and "The Prestige" and recipient of many notable awards.
12. Bob Barker – (in his "The Price is Right" days) Great golfer and host of a great show which was watched be me and 80-year-old women across the country.
13. Simon Cowell – Judge for "American Idol" and producer. He has a keen ability for recognizing talent and isn't afraid to share what's on his mind—a quality many would say I already possess.
14. Jack Shepherd – Character for ABC's "LOST" who everyone turns to as a leader in times of crisis. He always has an answer and knows what is best for the group.
15. Elmo – I'm not kidding. He is loved by the masses and is very smart. He gets to be a little kid for eternity. Plus, his entire body is red and furry.
16. Chris Daughtry – "American Idol" contestant who has gone on to record catchy and powerful music.
17. Professor Dumbledore – Loved far and wide by the wizarding world. Died a hero and was always a beacon of light for the students of Hogwarts.
18. Sherlock Holmes – Private investigator and borderline genius who lived in London. Hilarious personality who can impale a human being in a matter of seconds using nothing but his hands.
19. Jack Bower – Main character of "24". Relied upon by mankind to save the world every 24 hours. "If you woke up today, it's because Jack Bower spared your life."
20. Bruce Wayne – Owner of a multi-national, multi-billion dollar corporation by day and vigilante justice-seeker by night as BATMAN!